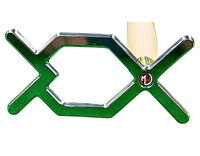 ---
Welcome
Baize Sports Supplies has been set up with the main intention of providing any Profits for Our Great Sport, Cue Sports in General.
Our Aim is provide Sponsorship for the Sport, The Youth Programme and any other funding that might be required to to ensure the future of Snooker & Pool.
We have THOUSANDS of items stocked at any time making us probably the largest in Wales, and if we haven't got what you need, we soon will.
Also we offer as an accredited Tip & Ferrule fittering Service, & Dowsing Iron Repairs.
Authorised Stockists for Peradon, TaylorMade, Century, Taom, Baize Master, Dowsing, Hainsworth, Strachan, Aramith and Many Many More.
If you need help then just Call us
Contact Us
13 Panteg,
Ebbw Vale.
NP23 5LX
Tel: 0330 043 4031
Email: sales@baizesportssupplies.co.uk
Contact Hours-
Monday to Friday 10:00am - 3:00pm
Talk about your brand
Use HTML to format your text so it can be easily read. This text can be used to share information about your brand with customers.